In 2014, with just over a year in business, Phone2Action had its first summer fellow. We were a team of five and Sashank Thupukari was only 15, a student at a local high school. 
At the time, we didn't even have our own office. We were renting space at WeWork in Washington DC. It was a bit premature for such a small company to have fellows, but I had seen impressive results in the past. When I worked for Michelle Rhee in DC Public schools in 2007, a young woman named Susan Cheng created a fabulous and rigorous internship program that attracted the best and brightest from all over the country. 
My cofounder, Jeb Ory, and our colleagues at Phone2Action welcomed the idea. As a typical startup, we had lots of work and limited resources. We needed the help but we also wanted the opportunity to give back, and this seemed like a great way to do it. In 2015, we formalized the program and welcomed a larger number of young people to spend the summer with us, embedded in the company and contributing just like everybody else.

A Flourishing Program
The results were astonishing. Not only did we have an injection of new energy, but our fellows made real contributions to the work. Recruitment came from fairs, partnerships with high schools, hosting hackathons , and organizations like the Washington Economic Club and Cultural Vistas. Soon—and organically, powered by word of mouth—we started getting applications from all over the country, many more that we could fill.  Our program flourished.
Since its inception, more than 100 men and women have gone through our civic technology fellowship. About 22 percent of them have come back and worked with us part time and 12 percent have been hired as full-time employees. 
In 2018, we started hearing about the apprenticeship model and we adjusted our fellows program to make it more intentional. We always had a very diverse pool (by talent, skill, gender, ethnicity, background, geography and special needs) and we started improving the summer fellowship to make the experience richer. In 2019, out of 25 summer fellows, we invited four to join our first formal apprenticeship program cohort. By then we had joined the CTA Apprenticeship Coalition, where we got ideas on how to make the fellowship into an apprenticeship, extending the 3-month program to a year. With the help of the Department of Labor, we registered our apprenticeship formally. 
It has been an incredible learning opportunity for the company to implement an apprenticeship. We have learned about our ability to foster continuous learning and tested our culture of collaboration and mentorship. The response from the company has been fantastic. Employees support and mentor apprentices and get excited about their accomplishments. 
Today is Graduation Day 
Today is the apprentice graduation and, as a company, we are celebrating this new and invaluable milestone in professional development.
Our apprentices—Yohana, Flor, Drin and Peter—completed more than 2,000 hours of on-the-job training and met all milestones for the software development (tech ops and quality assurance) apprenticeship. The goal was for them to be functional in those roles and competitive in the market. We are proud to attest that they are not only competitive but highly desirable—and that is why we have offered all of them full time positions in the company.
Their stories are all powerful and, while they come from different parts of the country and the world, they share the same love for technology and desire to enter a technology career path.
Recruiting women has been a special mission for us. Just 3 percent of computing-related jobs are held by African-American women; 6 percent are held by Asian women; and 2 percent are held by Hispanic women. These stats made it even more important for us to have two women of color in our apprenticeship program.
Meet the Apprentices 
Yohana Mehreteab was born in Asmara, Eritrea where most of her family lives. Her love for technology started at a very young age but she never had exposure to computer science. As an adult, she attended a coding camp where she learned about software quality assurance. She joined the apprenticeship at a time when we needed to increase automated testing and she dedicated herself to learn it from scratch, without any previous knowledge
"I am very proud that I learned automation from scratch, but that would not have been possible without the mentorship I received from my colleagues and managers in the program," she said. "I felt like I was part of the team from Day One.Being assigned to a sprint team gave me the opportunity to be completely embedded in the work. Participating in the agile routines was very helpful. It was good to be part of the planning and retrospective work. You can take many classes on a subject, but nothing replaces the hands-on work experience you get in an apprenticeship."
Flor Marshall, a software development apprentice with focus on front-end programming moved from New York City with her 2-year-old child to start the program. She learned about Phone2Action by posting a question on a message board at Techqueria, an online community for Latinos in tech. Her question was seen by Diego Rivera, Senior Manager of Research and Content at Phone2Action, who suggested she apply to the program.
"It's important to lift each-other up, and shed light on untapped talent," Diego said. "Women in particular have a harder time opening new doors in technology jobs. The Phone2Action apprenticeship program is the perfect example of how untapped talent can flourish. I am honored to have recommended Flor to apply, and honored to be teammates."
Diego is right. The stats on female tenure in tech jobs are striking. By
the time a woman in tech hits her mid-30s, the age when male workers can expect to see their careers take off, a woman is likely to be leaving a company. According to a Harvard study, 41 percent of female tech workers will leave the industry after their 10th year on the job, compared with just 17 percent of men.
Flor credits her manager, colleagues and mentors for her progress. Her message to other women with young kids who want to break into tech is, "don't doubt yourself." 
"Technology is very large, so if you are curious about it, start exploring," she said. "Once you start learning, things fall into place and you will see how knowledge scaffolds. This is where apprenticeships make a difference, because you are expected to be learning, which empowers you to ask questions. Breaking into tech is hard, but it is life changing and I am very proud to be a role model for my son."
Peter Svartz was raised in northern Virginia but later moved from Florida, where he had worked as a customer service specialist at a major retail company and a massage therapist. In the summer of 2019 he packed his bags from the sunny state to join the apprenticeship program. He always had an interest in technology and was the "go-to person" in his family to fix devices, rebuild a computer from different parts or install software. But he had no exposure to formal learning in computer science. Peter says that his prior jobs helped him look at software testing in a different way. "Anytime I test a piece of software, I think of how my former customers or my family would use it. My family is super smart but is not technology savvy and that serves as a reference. Technology is used by everyday people and our job is to build technology that is user-friendly and not frustrating. My previous roles gave me the empathy and a customer-service attitude to understand that."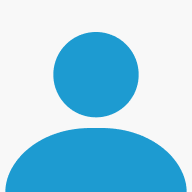 Our fourth apprentice is Drin Kaziu. Drin was determined to enter a tech role and took a boot camp before applying for a formal role at Phone2Action. He was not hired, but he impressed the recruiting team, who invited him to join the apprenticeship four months after being rejected for the job. For Drin, one of the most valuable aspects of the apprenticeship were the mentorship sessions. 
"I loved my mentoring sessions," Drin said. "Just seeing how another engineer would go about navigating through lines of code, debugging, developing and getting unstuck when hitting a wall was invaluable. I learned a lot from reading books and watching tutorials, but the experience of interacting with other developers on real projects and receiving direct feedback is what really filled the holes in my understanding and accelerated my learning. "
Flor, Yohana, Peter and Drin are our graduates of the 2019-2020 apprenticeship program and, starting today, they are also full time developers at Phone2Action. We congratulate them for their accomplishments this year, but especially for entering the technology field. 
 At this difficult time for our country, when many Americans are unemployed, we are proud to have invested in four remarkable individuals who now have a bright future in front of them. The future of work is going to require companies like ours to rethink the way we build technology pipelines and develop workers. For Phone2Action, apprenticeships are now a proven strategy for talent development that is both inclusive and life-changing.
Subscribe for Updates
Get the latest government affairs trends, best practices and news, right in your inbox.